Unexpected
After years of constant sacrifice and push, the band was set to perform live for the very first time at iconic rock/metal venue Fibber Magee's.  Unexpectedly, on the night prior to the band's first gig, the drummer vanished in thin air and moved back to its country of origin with no notice or warning whatsoever.
For obvious reasons the band pulled out from the gig, but still attended the gig to show support to the remaining acts, where a certain drummer caught the band's eye.
Starting as a session drummer for the time being, this particular drummer was motivated and constantly driven by band members and only after 3 months a new gig date was announced at The Lock-Up Festival in Dundalk, Co. Louth.
Local Scene
Opportunities for gigs and live performances rolled over and the band started performing regularly both locally and within Irish territory.  Spanning from a wide variety of iconic and non-traditional rock venues, Svet Kant 's live performances include live presentations in Dublin, Louth, Cork, Leitrim, Wicklow, Waterford and many others.
After months of presentations and small touring, finally, Daragh Kenny was incorporated as a full-time drummer, consolidating the family once and for all.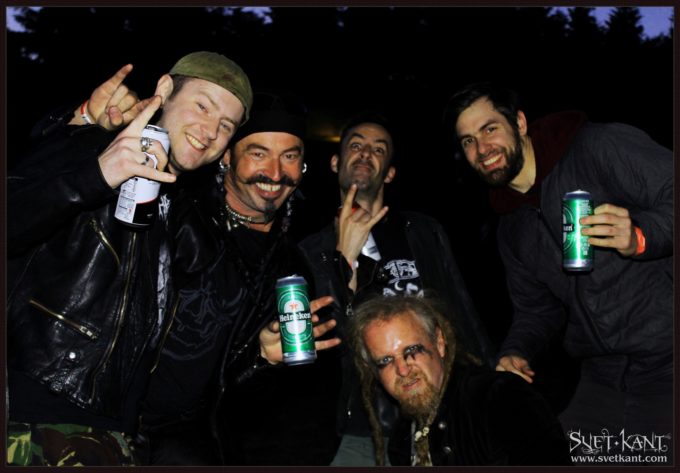 "The Visage Unbiased"
After dedicating most of 2017 to finish the details for the new album entitled "The Visage Unbiased", the band hit Trackmix Studio to record what is to be the following chapter in their musical path.  Incorporating down-tuned 7-string guitars, alternating dissonances, intricate drumming and a wide variety of vocal styles, this new record hopes to bring a fresh sound and breath onto an ever changing and evolving genre.
The official release date is yet to be defined, however, plans for national and international promotional tours as well as 3-official videos are being carefully taken care of.